Let's get the nerdy stuff out of the way - more Elphaba.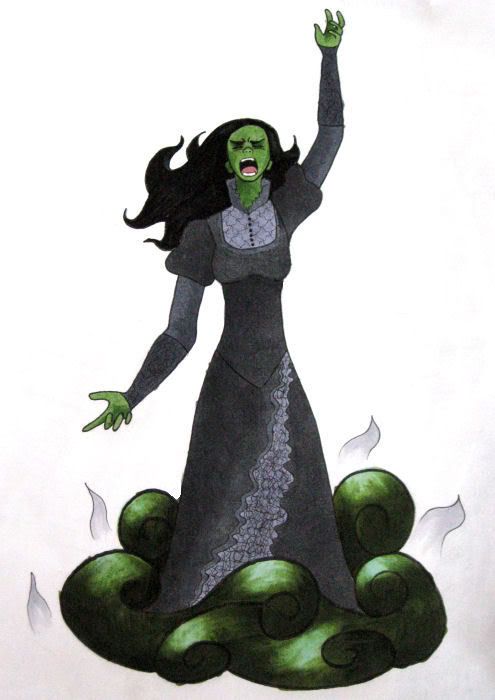 "AW MAN I AM GREEEEEEEEEEEEEEEEEEN."
I watched some rhythmic gymnastics yesterday, and thought it was actually pretty awesome, especially the hoop.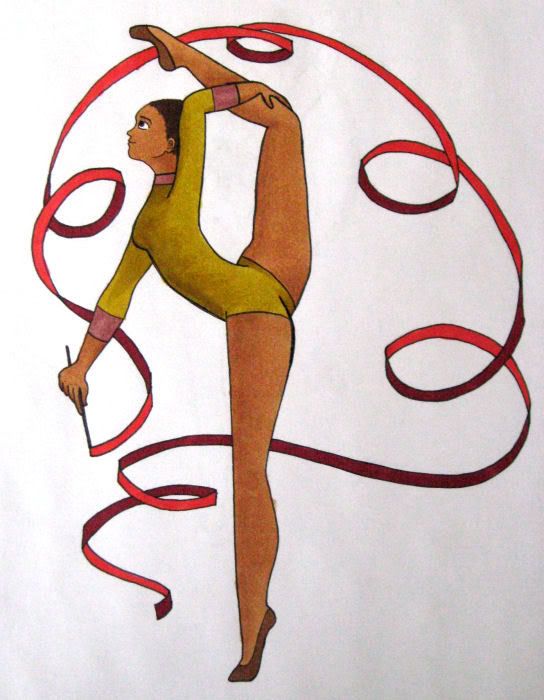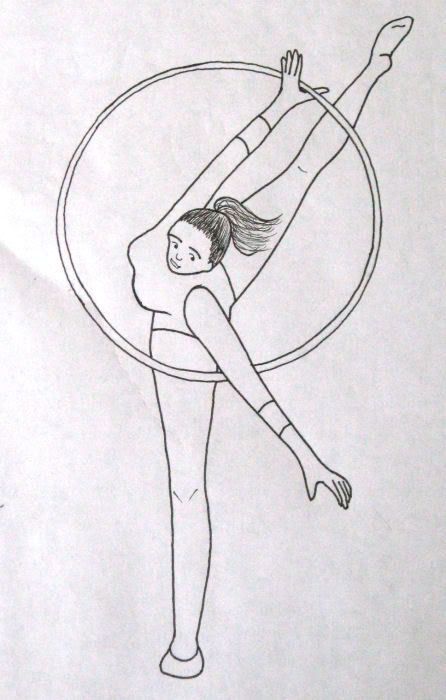 I am actually pretty proud of these. Intense poses and perspective are my mortal enemies, but I think these turned out okay. (I used a reference for the first one but not the second, so if her foot is backwards, that's why.)
And finally, I know this is neither gross nor a bird, but I am SERIOUSLY PROUD OF THIS and it took me like THREE HOURS because I am a MORON WHO DOES NOT KNOW HOW BIG PHOTOS ARE: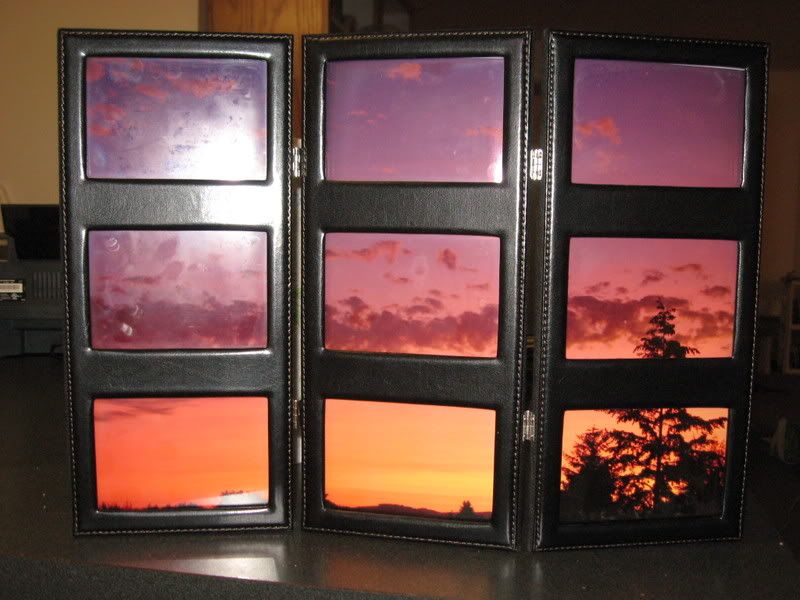 I am also proud of my photo printer for not being a bitch.
FOUR DOODLES MY BAD.
This was sitting out when we took the KGU kids through our apartment. One of the guys was really freaked out. >_>