I took a class called color and design these are my big projects from it. It was all on color theory and required us to use cold press illustration board and artist quality goache. Which basically translates to cost me 400 dollars. So enjoy. The pics aren't the best quality but my camera is from 2nd year of high school so give it a break.
First assignment was from between midterm and begging of the year. Not sure why but we always get a big assignment around that time at this school. This is a portrait of the chinese actress Fan Bing Bing my favorite chinese actress. The assignment was to make a portrait using only two complementary colors, and black and white. I used yellow green and red violet. 17 hours total time spent painting.
This assignment is our miderm. We could do anything we wanted as long as it invoked a mood. I love geisha's so I made this design. We also had to do analogous(sp?) colors so I used blue through violet. 16 hours total time spent painting.
This was our final project. Design a mandala and use split complement color scheme. I used yellow split complement color scheme. 16 hours total painting.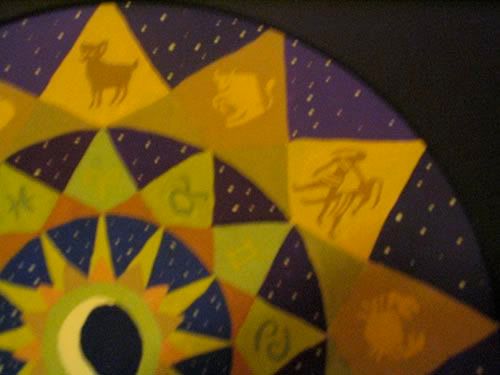 You can't see all the fine details and effort I put but you can get the idea. Also no one had posted in a long time. So if my lazy ass can do it so can you!
Current Mood:
bored
Current Music: Almost Easy- Avenged Seven Fold